Farnham Maltings is a key stop off for many of the UK's top comedian's having built its reputation through hosting a comedy club which offers a warm welcome to some of the industry's stars of the future and a jam-packed Great Hall for some of the bigger names to test out their new material.
Our spring/summer season offers the same mix of top class entertainment from some of the best touring acts. Whether you like you're comedy satirical or political, through the form of Rory Bremner and Andy Hamilton, or more absurd, silly and musical through George Egg: Anarchist Cook or Jonny & the Baptists, there is definitely something to get you laughing at the Maltings over the next few months.
See our full comedy line-up for spring/summer 2017
New comedy you have to see in April & May
Sophie Willan: On Record – Mon 27 March, 8pm
Nominated for Best Newcomer in the Chortle Comedy Awards 2017
Bolton born Sophie grew up in and out of the Care System. At 23, the State unexpectedly handed over all of her personal records. In her deeply personal show, this very special rising star explores who she is today through the eyes of the numerous experts that assessed her growing up. Expect brutal honesty and glorious unpredictability from this bright, bold and utterly brilliant new star.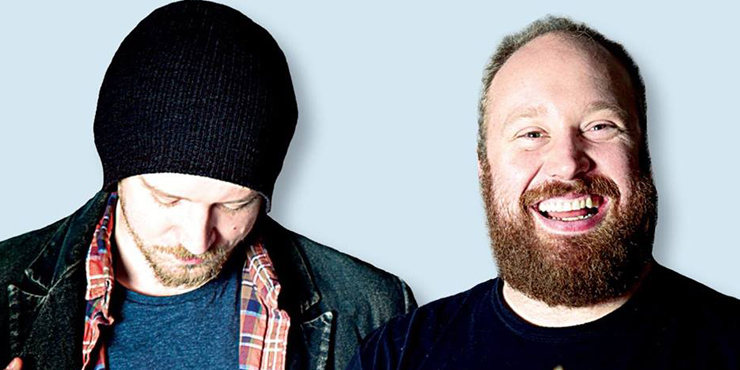 Jonny & the Baptist: Eat the Poor – Fri 31 March, 8pm
A riotously funny musical epic about friendship, inequality and betrayal from the multi-award-nominated musical comedians. Setting out to explore the gap between rich and poor, Jonny & the Baptists' lives turn upside down when Jonny betrays Paddy for financial gain. As Jonny enjoys the highlife with Andrew Lloyd Webber and Jerry Hall, Paddy falls into homelessness and despair.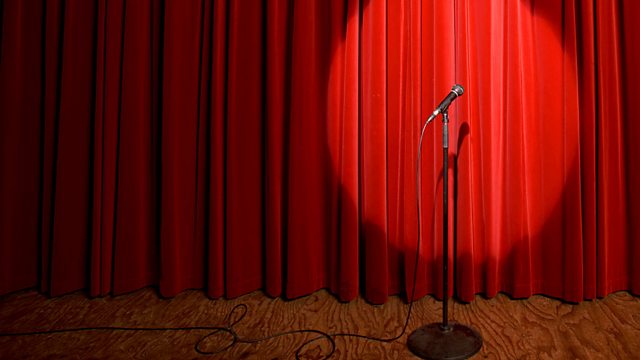 Have a read of our article maltings meets: Jonny & the Baptists
And have a listen to Arthur Strong interview them as part of the BBC Radio 4 Extra Comedy Club Interviews
Here they sing a song whether they think democracy is a good idea or not:
Andrew Lawrence: The Hate Speech – Sat 22 April, 8pm
Double Edinburgh Comedy Award nominee, as seen on Live At The Apollo, and star of four series of his own show on BBC Radio 4.
The UK comedy scene's most bigoted scumbag, back with an all new show full of morally repugnant, borderline criminal material in the very poorest taste. Not for the easily offended!
'Superbly intelligent, highly articulate and deeply sour.' The Spectator
Tez Ilyas: Made in Britain – Fri 19 May, 8pm
Nominated for Best Breakthrough act in the Chortle Comedy Awards 2017
In 2015, Tez Ilyas achieved phenomenal success with his debut stand up show TEZ Talks. Following huge success at the Edinburgh Fringe Festival, a totally sold-out run at London's Soho Theatre & being serialised for BBC Radio 4 (with a second series coming in 2017), Tez is now taking his follow-up show, the critically acclaimed, smash hit 'Made in Britain', on tour.
Marcel Lucont's Whine List – Sat 27 May, 8pm
Winner: Chortle Award 2015
Winner: Best Comedy – Fringe World 2013
France's finest flâneur brings a new interactive show to the baying masses. A kind of self-help group where everyone potentially leaves more depressed. Expect louche musings, deadpan wit and Gallic superiority.
become a Maltings Member – new priority booking scheme
By joining Farnham Maltings as a member you can help fund this unique resource and enjoy the many benefits. These include membership ticket prices on selected events and access to a range of exclusive offers at participating local businesses.
Farnham Maltings Members will also be entitled to priority booking on selected live events from the autumn season. The Maltings is always very lucky in being able to host some very big comedy nights, especially in the autumn and in the past has welcomed big sell out nights for Jack Whitehall, Alan Carr and Katherine Ryan.
Over the next few month's, as we announce our big autumn dates, all members will be given a few days headstart to select their bookings so they don't miss out. Sign up now for just £26 per year.